[Chrysos] Goblin Treasure Convoy
Help the Goblin Convoy their treasure safely from the Treasure Bandit!

Goblin Treasure content opens at Lv. 180 and can only be used by those belonging to a guild.
Goblin Treasure content can be accessed through [World Server]> [World Server Event]> [Goblin Convoy] at the top right of the screen.
Goblin Treasure can be used every Monday, Wednesday, and Friday from 11:00 to 02:30 of the next day,
and you can get more rewards during the High Profit hours of 11:00~12:00, 21:00 ~ 22:00 (Server time) on the day of the event.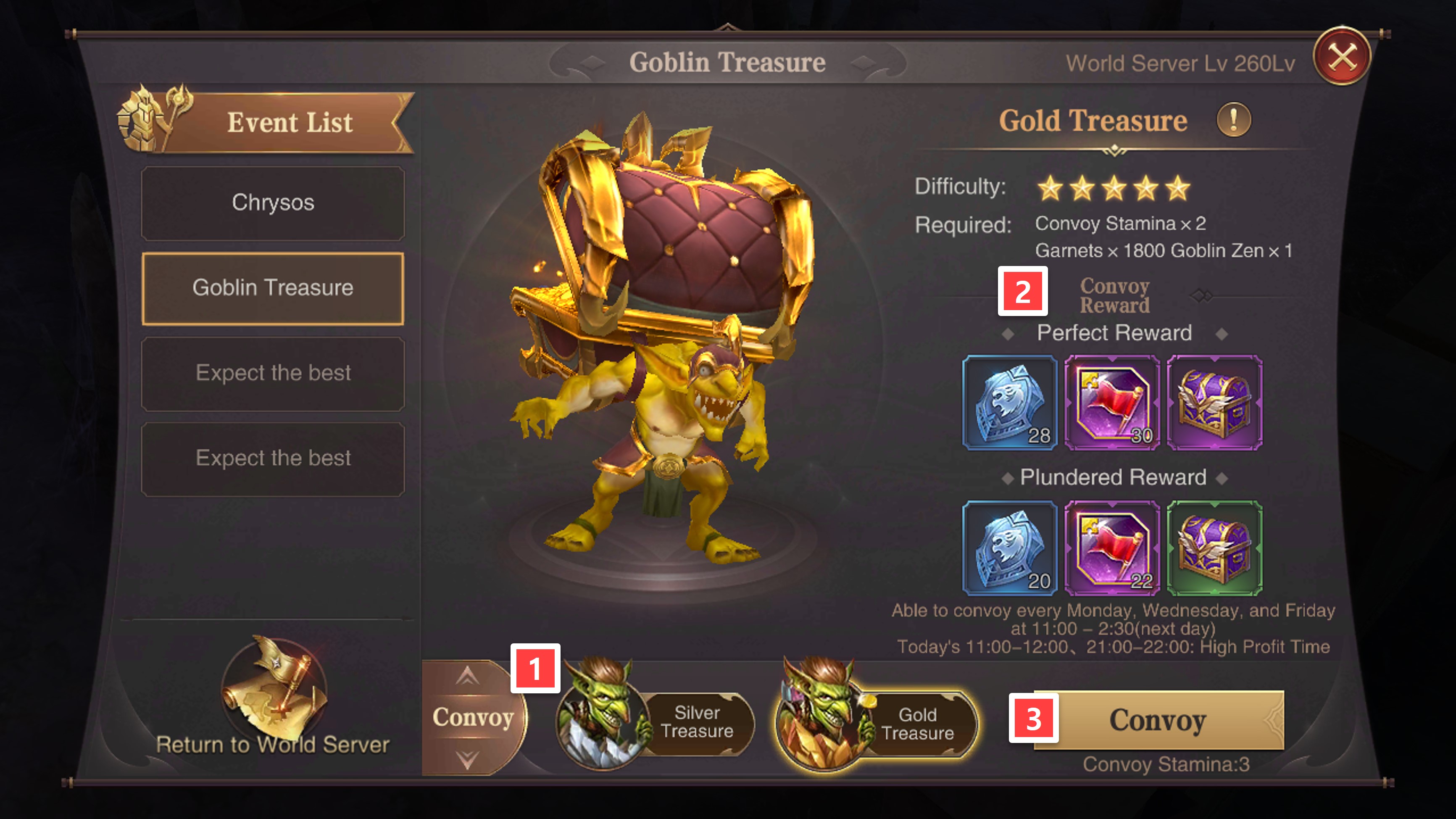 When convoying Goblin Treasure, you can request convoy support through the Adventure Association.
The Adventure Association consists of 4 associations which are 3 guilds and NPC associations, and you cannot request convoy support from NPC associations when convoying Gold Treasure.
If the Adventure Association does not accept the request for 60 seconds, it will be automatically cancelled.
Please note that 3 points of Convoy HP are acquired on the day of the event, so make sure to distribute them well.