Earth, Flame, Gale! Choose the right element for the warrior to make an Elemental Set.
Get a fancy effect that proves your powerful set of elements options and power!

Upon reaching Master 250 level, the quest for <Holy Armor's Trail> is automatically received.
Upon completion of the quest, you will be able to craft an Elemental Set through the NPC Blacksmith Hans in Lorencia.

[Craft] > [Set] > [Elemental Set] menu allows you to craft an Elemental Set of equipment that has achieved 6th or higher and equipment evolution Lv. 4 or higher.
Formation of the Elemental Set requires choosing one of the three types of elements: Earth, Flame, and Gale.

Crafting Elemental Sets consists of learning and crafting.
In order to craft an element, you must first learn using Equipment Blueprint suitable for each element and equipment.

After completing Element learning, you can craft an Elemental Set using material items such as jewel of Creation, Jewel of Blessing, and Foreign Land Stone are used to make an Elemental Set.
You acquire options suitable for each element when crafting them.

The number of equipment needed for activating the Elemental Set option is 3, 5, and 7.
A special and splendid effect is obtained when all parts of the equipment are set with the same element type.
The Elemental Set effect can be activated through the [Info] button at the bottom right of [Set] > [Elemental Set].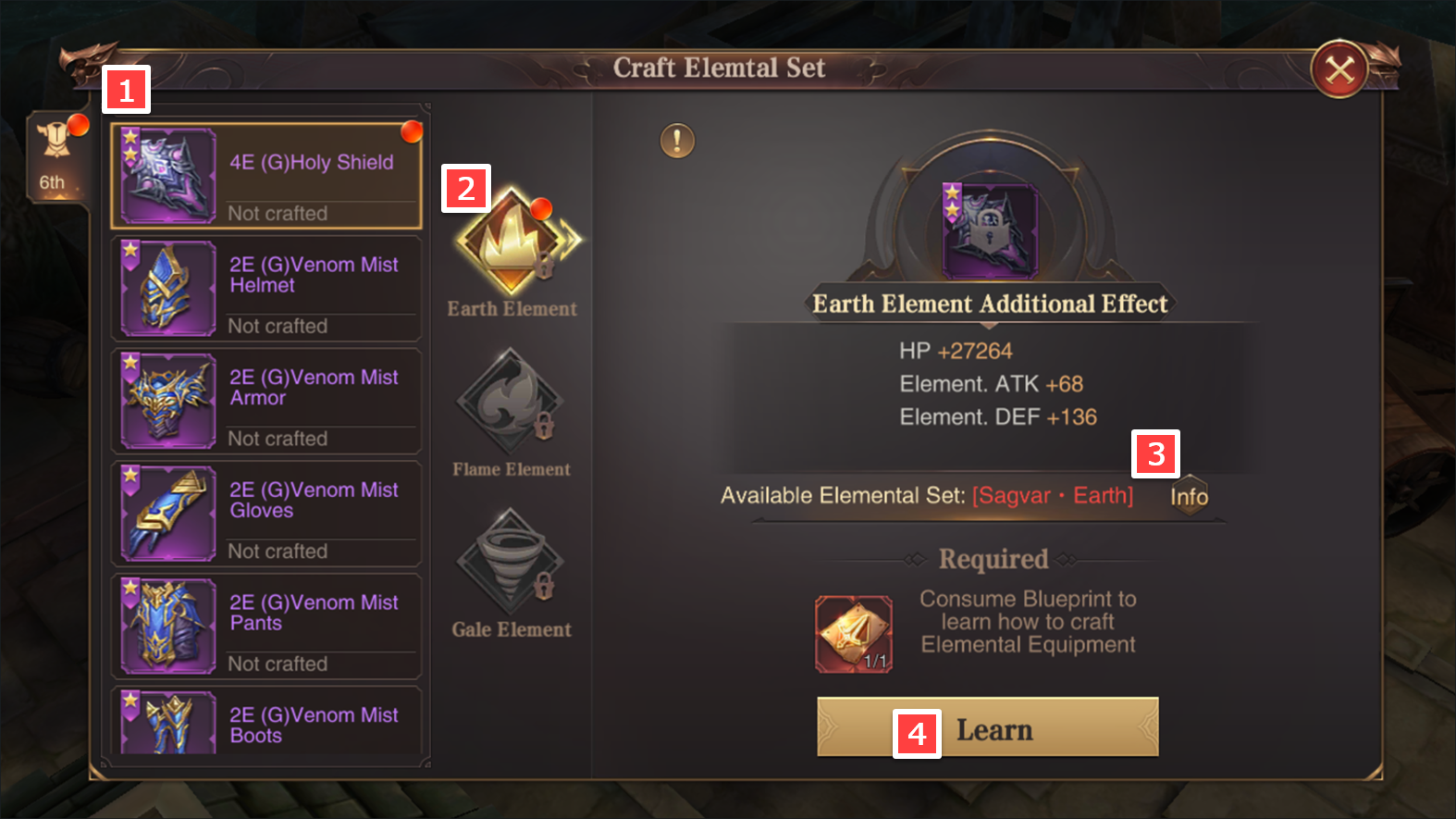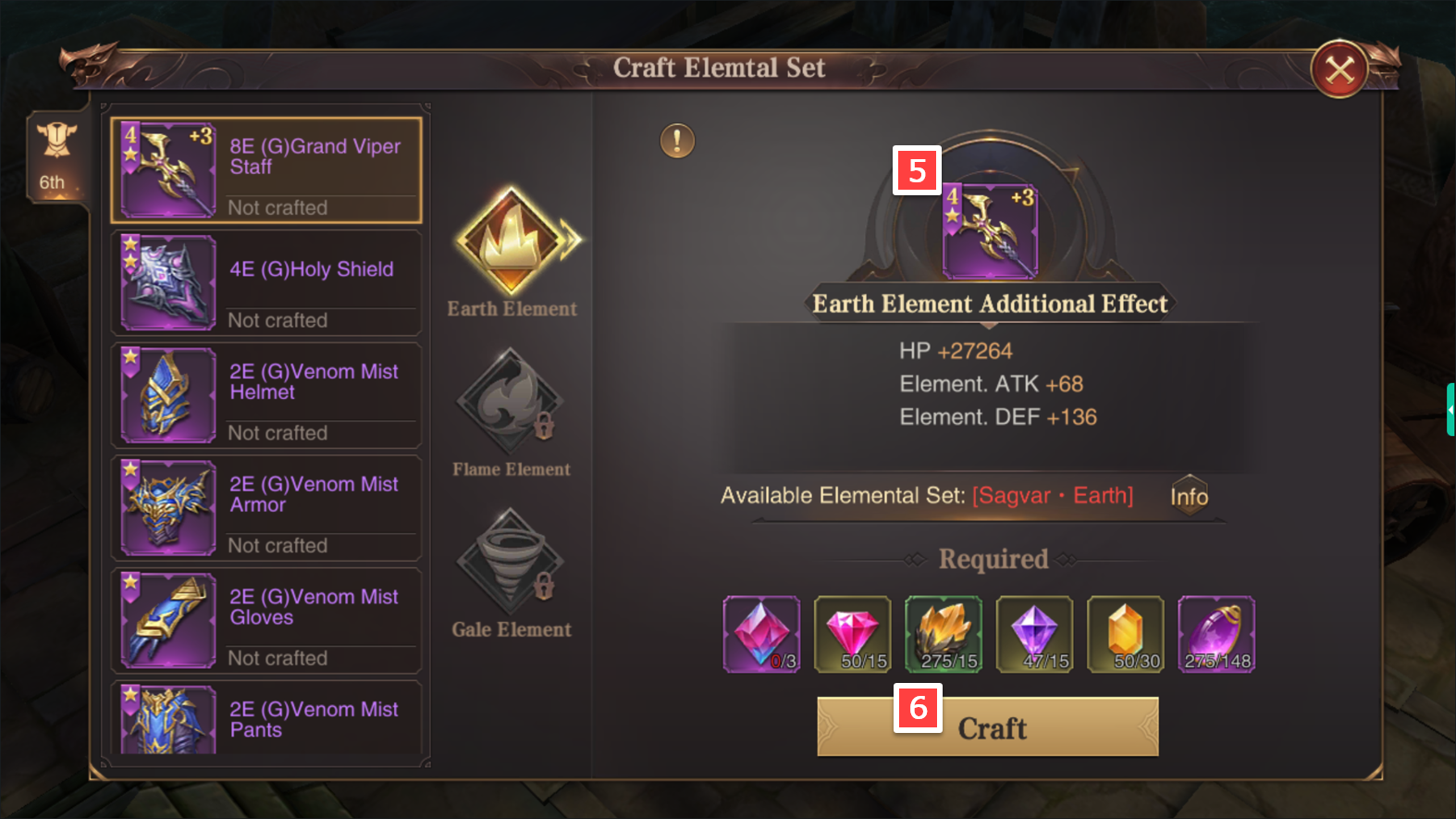 Additionally, equipment crafted with an Elemental Set can be deactivated.
When the Elemental Set is deactivated, it can be changed to another element type, and the material items used for craft will be sent to inventory.