[Spirituality] Barrier - Divine Stone
Feel the power of the Barrier enhanced by Divine Stone!

Barrier Divine Stone opens up with the Barrier, and it can be viewed in the bottom right, through [Spirituality] > [Barrier] > [Equip Divine Stone].

Divine Stone can be equipped in Deformity/Sorrow/Disaster/Chaos, and once barrier ratings B/A/S/SS are achieved, you can unlock the Divine Stone slot.

Divine Stones can be acquired when sub quests in each Divine Stone slot are completed.

The sub quests can be acquired from the Marune in Lorencia.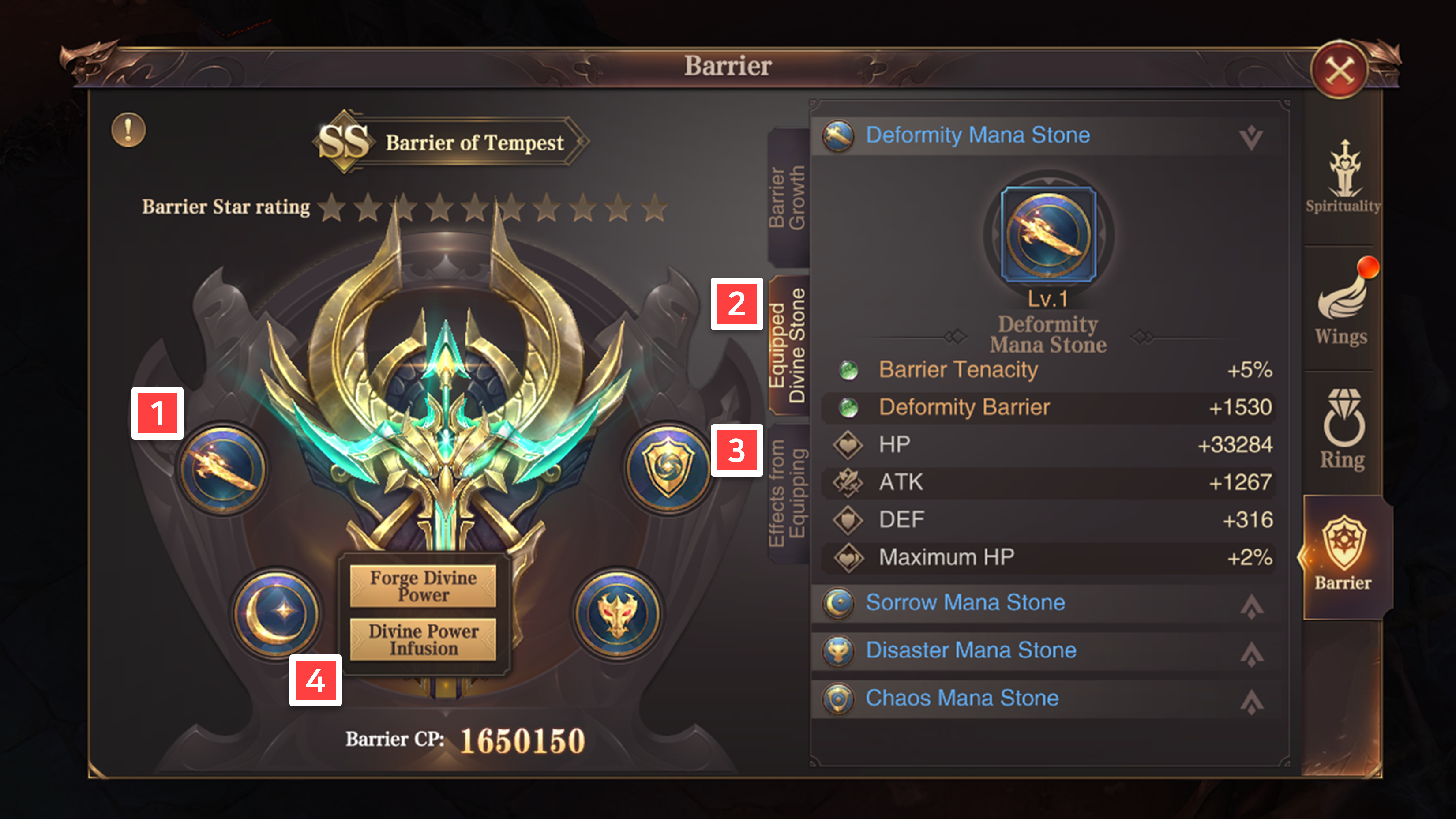 [Forge Divine Stone]

When forging a Barrier Divine Stone, various Divine Stone options grow and these options increase with level.

Divine Power Crystal is used to forge Barrier Divine Stone and it is dropped by an Ancient Battlefield boss.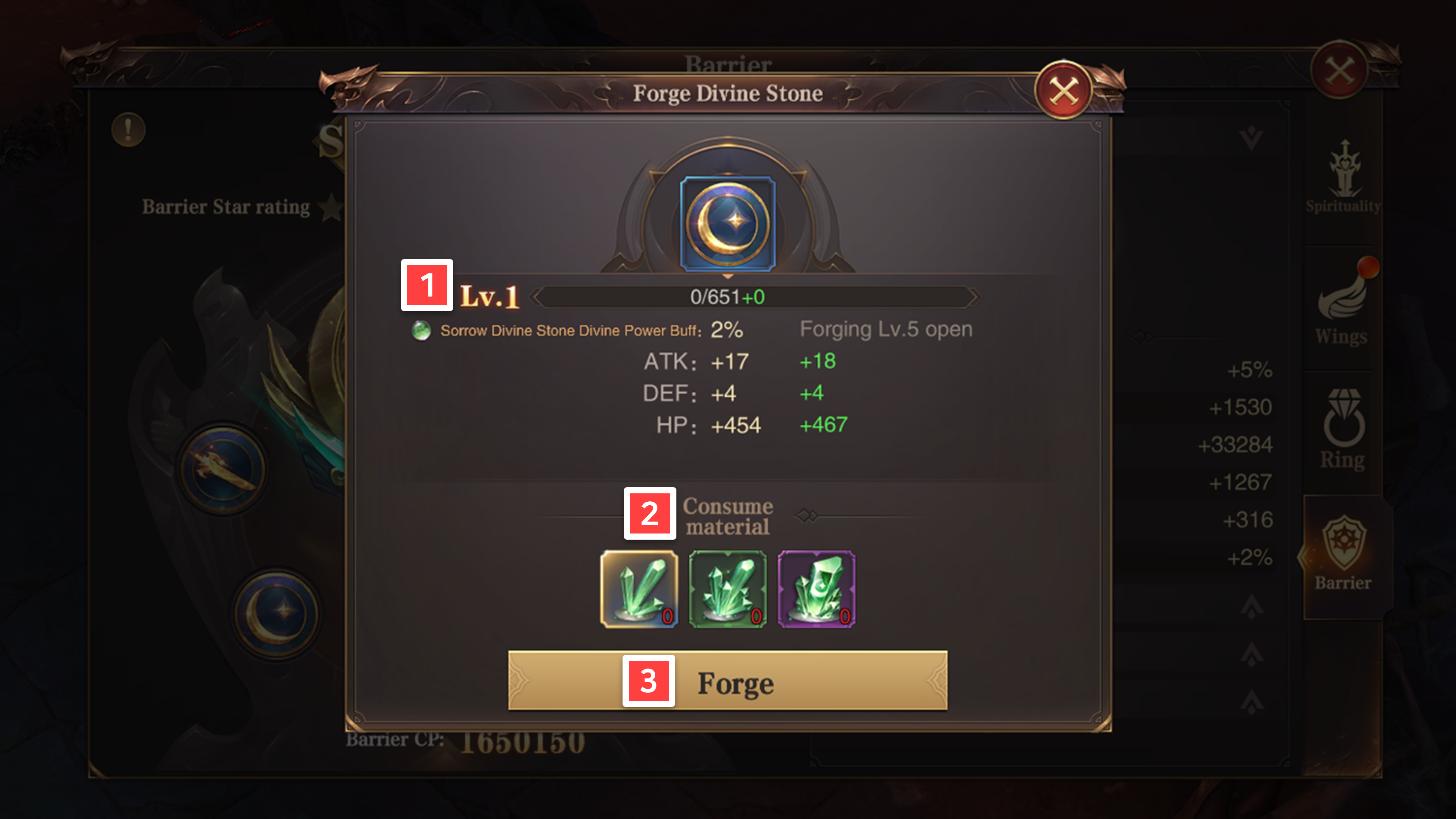 [Divine Power Infusion]

Infusing Divine Power into each Barrier Divine Stone drastically increases options along with Divine Stone rating,

and depending on a number of equipped Divine Stones, powerful Divine Stone Skill activates.