Draw you own Magic Circle and perfect your strength!

Relic will be available after reaching Master Level 280 and completing the [Appearance of the Relic] sub quest.

Relic can be found in the lower right corner of the game screen in [Relic],
and it can be acquired by completing the sub quest, as well as through the World Shop.

When a Relic is activated, you can acquire the Relic Default Option and Property Skills of Magic rating.

Property Skills can be classified as Magic/Epic/Unique/Legendary.
You can increase the Property Skill level and rating by upgrading and awakening Relics.

The Relic's appearance can be set up via [Inventory] > [Appearance Settings] and once it's set up, it will follow the character.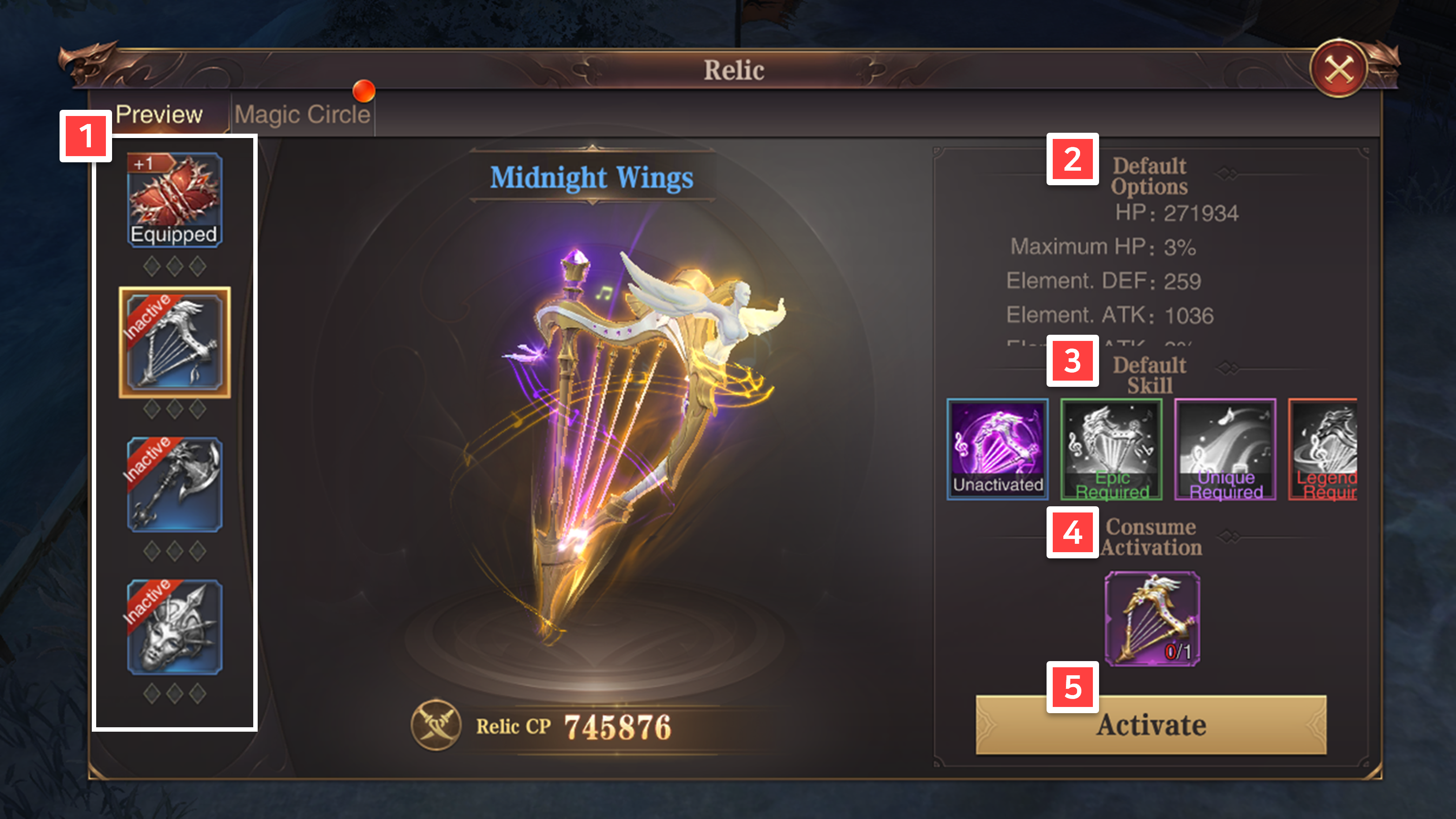 # Relic Growth

Relic Growth us becomes available when Relic is activated
and it can be found in Relic [Preview] > [Growth].

Relic Growth can be done by using Relic Spirit,
and Growth options can be acquired through that process.

Also, each Relic a suitable Relic Spirit,
and you can acquire additional options suitable for Growth by using Relics and the appropriate Relic Spirit.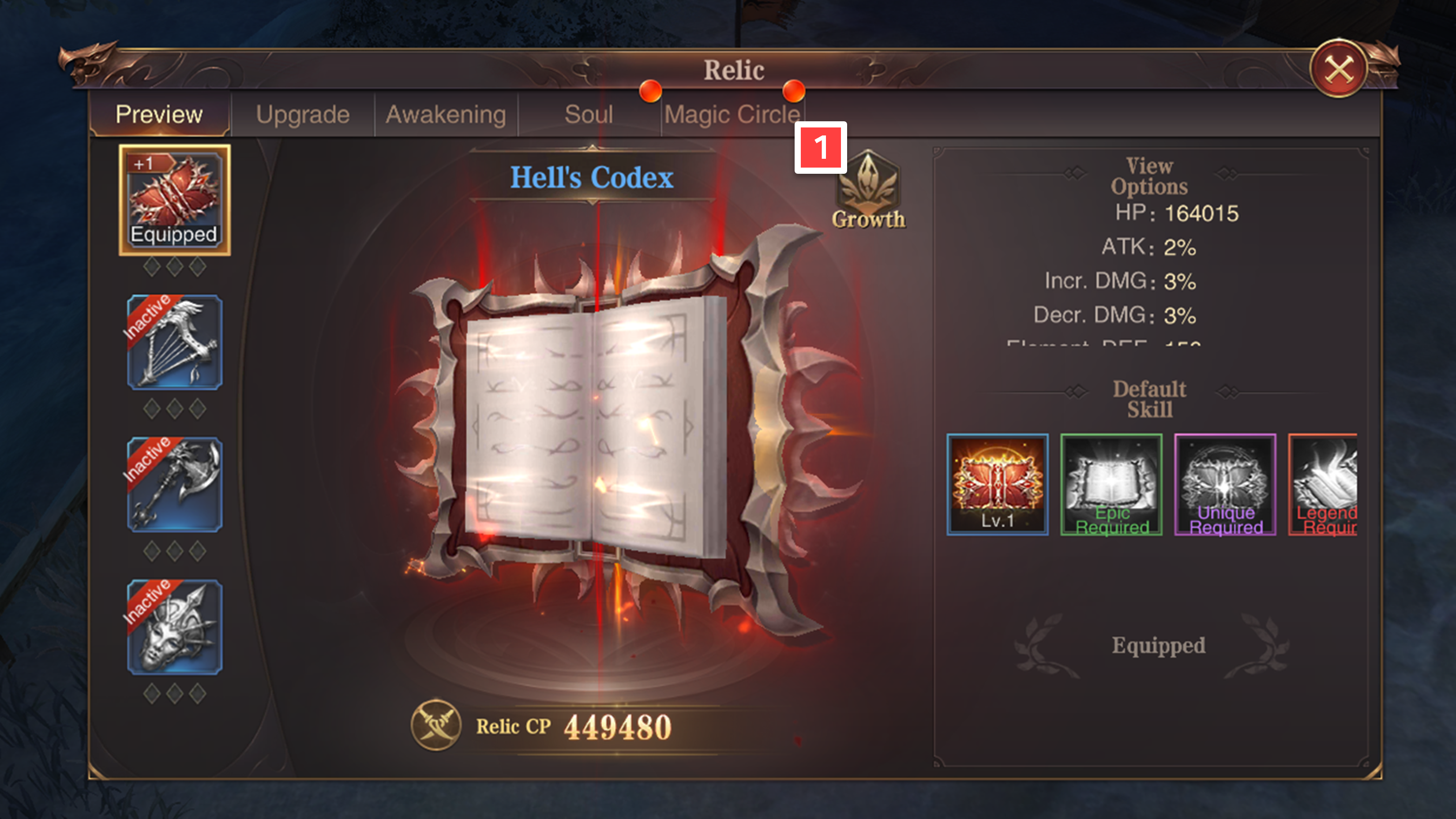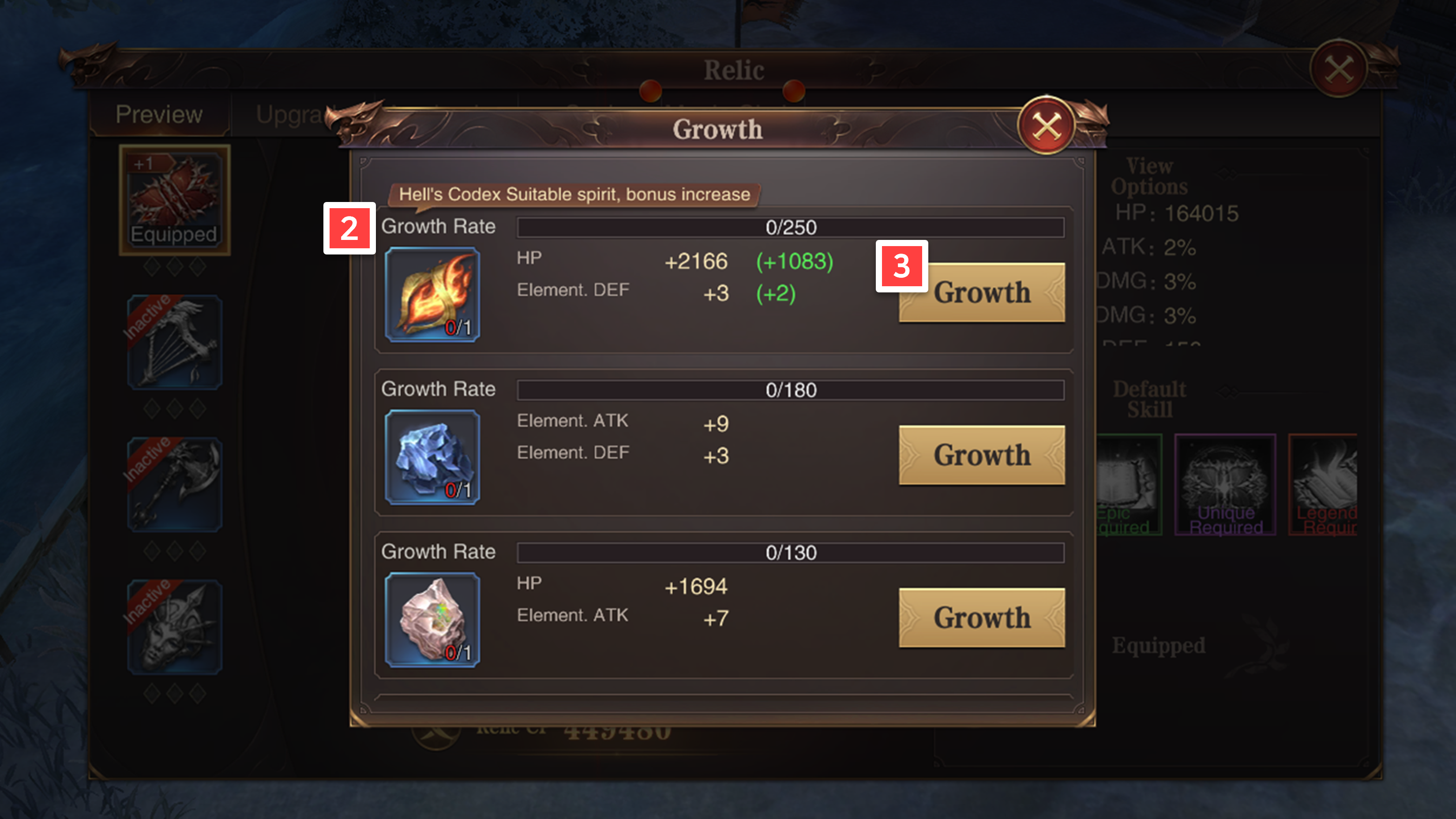 # เติบโตโบราณวัตถุ

เติบโตโบราณวัตถุได้เมื่อเปิดใช้โบราณวัตถุ
และดูได้ที่โบราณวัตถุ [พรีวิว] > [กองกำลัง]

เติบโตโบราณวัตถุได้โดยการใช้วิญญาณโบราณวัตถุ
และรับออปชั่นการเติบโต

โบราณวัตถุแต่อะอันจะมีวิญญาณโบราณวัตถุที่แตกต่างกันไป
และสามารถได้รับออปชั่นเพิ่มเติมที่เหมาะสมกับการเติบโตโดยใช้โบราณวัตถุและวิญญาณโบราณวัตถุที่เหมาะสม