[Chrysos] Sacrament Gathering
Opening of new gathering content!
Collect Blue Orbs and Blue Crowns to acquire special rewards!

Sacrament gathering content opens upon reaching Lv.180 or higher,
and you can start gathering by tapping the [World Server] > [World Server Event]> [Move Now] button.

There are Blue Orb and Blue Crown sacraments, and you can get gather bonus when gathering is successful.
Sacraments can be collected twice a day, every day from 11:00 to 05:00 the next day.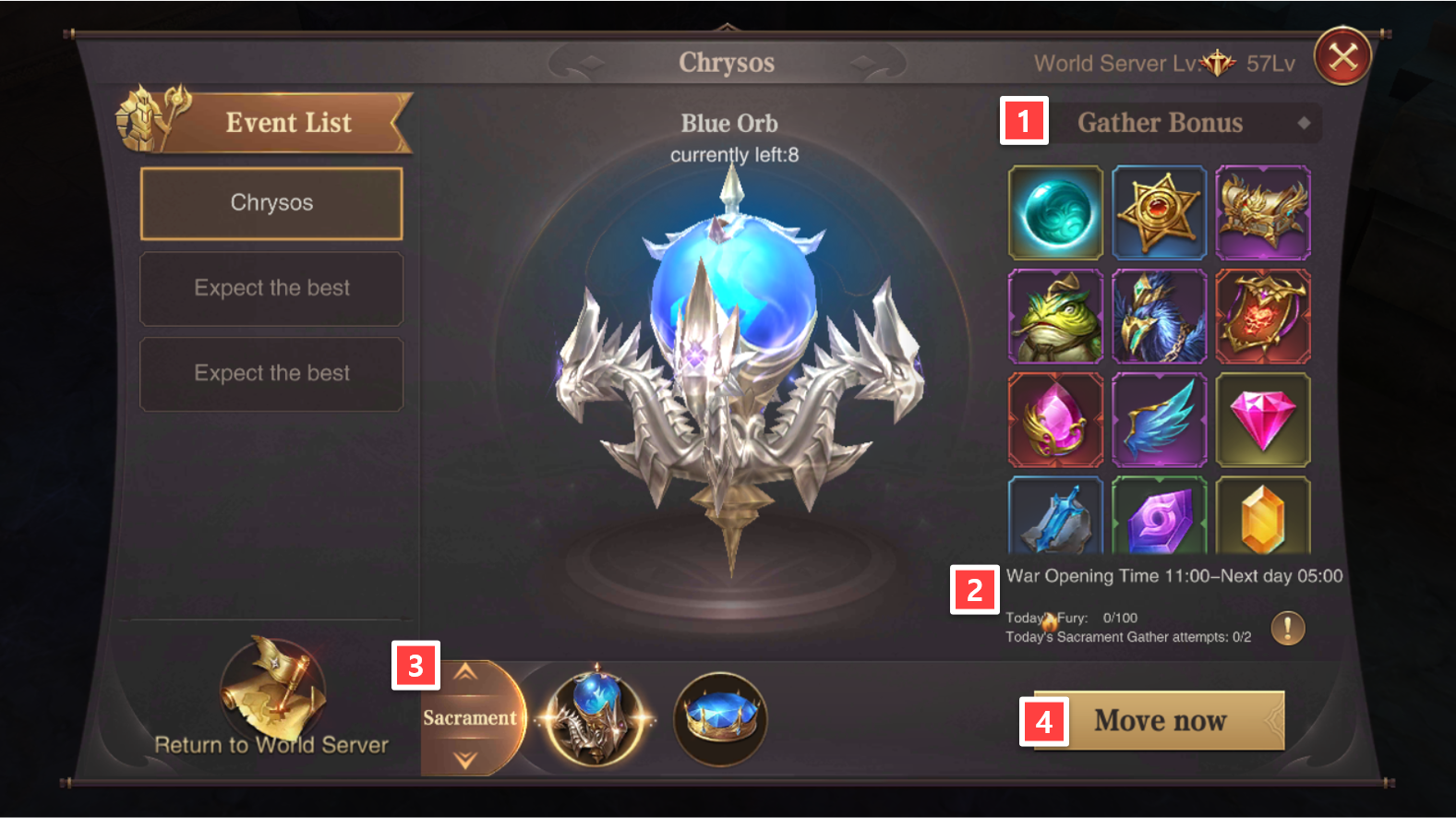 Sacraments include Blue Orbs and Blue Crowns and are randomly distributed throughout the Chrysos map.
Tap a sacrament to proceed with the gathering, and keep in mind the different collection time for each sacrament.

Upon successfully gathering sacraments, various items such as Pet Combination Materials, Mount Summoning Stones,
Garnets, and EXP Capsules will randomly be obtained.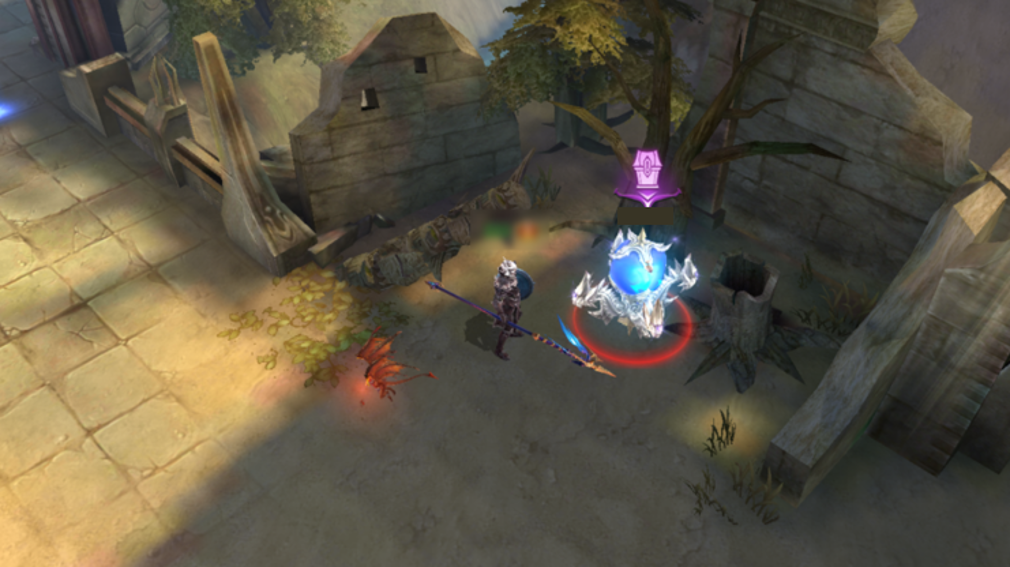 ※ Sacrament Gathering content will be available from the 8th day since the opening of the server.
※ When entering the Chrysos map, your battle mode will automatically change to [Forced] mode
and cannot be changed to another mode.
※ Rewards obtained through gathering sacraments are bound and sent to inventory.
※ Chrysos gather attempts are reset at 05:00 every day.