MU Archangel Open Server List
23.11.21



THE ARCHANGEL CALLS UPON YOU ONCE MORE,
Hello, Warriors!

For reference, we would like to inform you of the list of open servers and the opening dates of each server.
Please refer to the information below.



[Open Server List]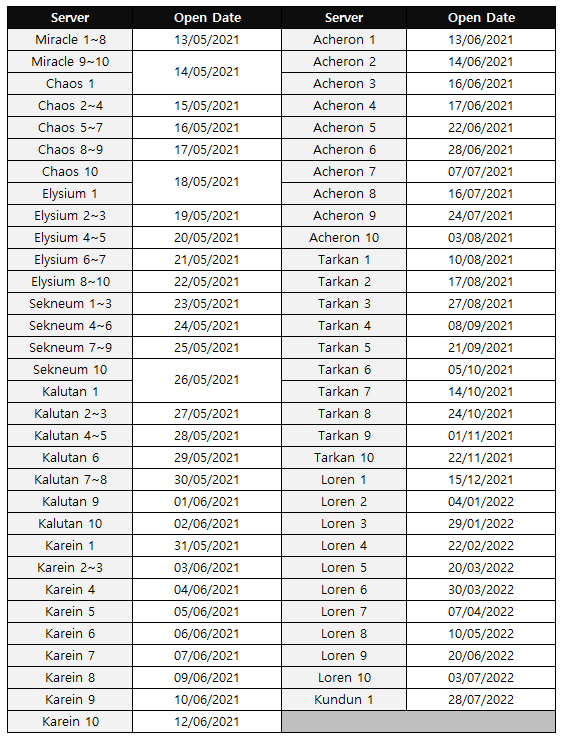 ※ Only servers that have been opened are listed.


Thank you.