Notice on Account Switch actions for Login Restriction due to Facebook policies (Revised)
25.08.23



THE ARCHANGEL CALLS UPON YOU ONCE MORE,
Hello, Warriors!

From

September 19th (Tue) 12:00 [GMT+7]

, the Facebook account login function will be restricted due to the Facebook login account restriction policy.

We have tried our best in various ways so that players who are using a Facebook account can continue to use the account without experiencing any inconvenience.
However, due to the Facebook policy, login through Facebook account will not be possible after

September 19th (Tue) 12:00 [GMT+7].



Therefore, in order to use the game, you can switch the Facebook login account you are using to access MU Archangel to another login account.
We have prepared everything so that players will be able to continue using the game after transferring all their game data (characters, items, goods, etc.), so please switch your account in advance.

For details on how to switch accounts, please refer to the information below.



* Details and schedules may be partially changed, and in case of changes, we will inform you through this notice.









■ Account switch actions regarding login restrictions due to Facebook policy ■



1. Ingame Account Switch Function
- Target : Players using Facebook accounts
- Account switch period: From August 25th (Fri) 13:40 [GMT+7] - September 19th (Tue) 12:00 [GMT+7]
- How to switch accounts:
1) Log into the game with your Facebook account.
2) After logging into the game, [Account Switch] button will be appeared in the right-bottom of the screen, next to the Logout button.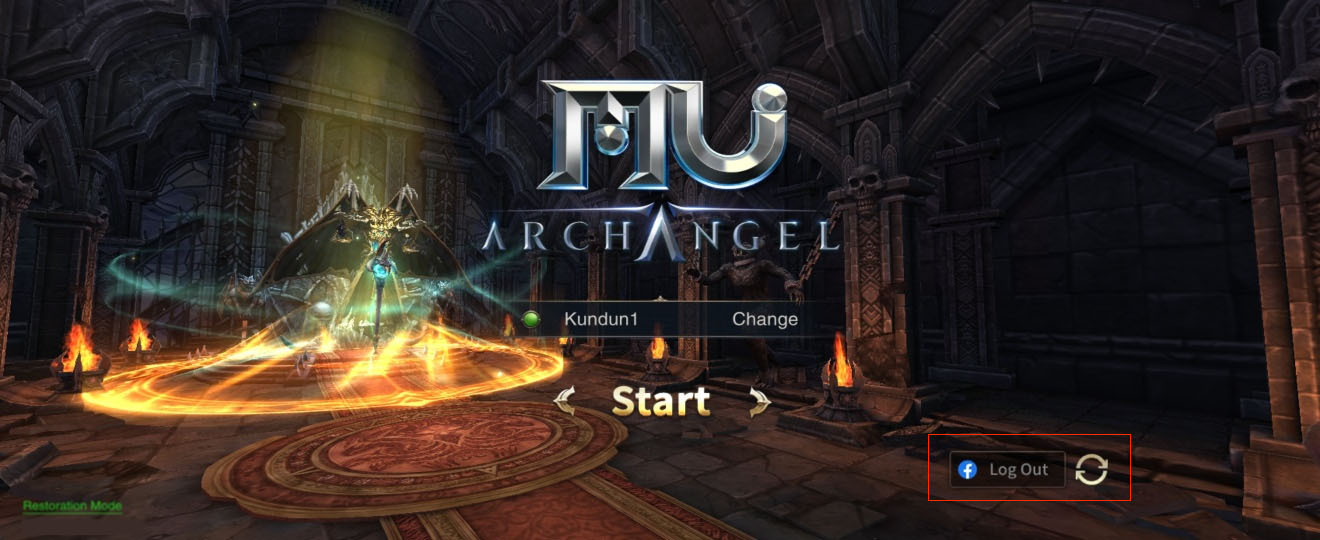 3) If you tab [Account Switch] button, a pop-up window will be appeared.
After checking content, tab [Confirm] button.
4) After checking the content of [Account Switch Agreement], tab the [Agree] button.
5) Select a Google or Apple account to switch to and complete account switch when logging in.
6) When account switch is complete, reconnect to the game and log in with the switched account to play MU Archangel.

2. Account Switch Webpage
LINK: https://campaign.webzen.com/mua/change-partner



* When switching accounts, all game data is transferred.




* Only Facebook accounts can be switched to other login accounts.




* You can only switch to a new account that has no history of MU Archangel use.




* After account switch, you cannot change or cancel your account, so please choose the account you want to switch carefully.




* If you do not check or tab [Agree], the agreement will not be considered valid and account switch will not be possible.




* After account switch, you can use MU Archangel only with the account you switched to.




* If you do not switch accounts, you will not be able to log in and use the game with your Facebook account after September 19th (Tue) 12:00 [GMT+7].




* If you have any questions, please contact us through the customer support.



Once again, we apologize for any inconvenience caused,
and we will do our best to always provide you with better service.





Thank you.